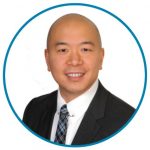 Edward Quach
Realtor
A little about me
Edward has been helping buyers and sellers in Maryland, Virginia and DC since 2006. His ability to put himself in his client's shoes each and every time is the key to his success. Years of experience with transactions, negotiations, and locations coupled with his honest guidance has helped his clients save time, effort and money. He understands that if his clients are not 110% satisfied then there is no chance that he will be recommended by his clients. Edward has built a successful business by being sincere, earning trust, and providing results on your timeline. He will work as fast or as relaxed as your situation demands.
Edward has been integral with helping EQCO Real Estate to become one of the fastest growing property management companies in Maryland, Virginia and DC.
In his free time Edward enjoys spending time with his wife and two children. He's currently living in Potomac, Maryland.